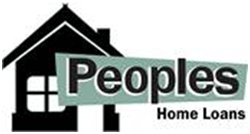 Steven Bellafiore, Robert Larson and Gerald Santoro

Peoples Home Loans

198 Route 9 N, Ste. 206, Manalapan, NJ 07726
Congratulations on finding your new home!
By putting your trust in Keller Williams Realty, you've made a wise decision. Keller Williams agents pride themselves on superior customer service, knowing their respective markets thoroughly, and fully understanding your needs as a home buyer.
Keller Williams agents have also developed relationships with some of the top professionals in home inspection, contracting and most importantly, home financing. So, if you are in need of financing, we highly recommend the team of Steven Bellafiore, Robert Larson and Jerry Santoro, of Peoples Home Loans.
Our preferred mortgage team has been closing loans for Keller Williams´ clients for over 7 years. They work with you throughout the entire loan process and provide the homebuyers with low closing costs and without charges on origination points.
As a Full Eagle FHA Lender, Peoples Home Loans handles conventional mortgages as well as FHA, VA and USDA financing. As a Direct Lender, Peoples handles everything in-house which guarantees that your mortgage commitment will be produced quicker than most other lenders in the industry.
The Buyer Ready program provides homebuyers with a full mortgage approval, subject to an appraisal, prior to them even locating a home. This speeds up the entire process for a fast closing once they find a property.
Steven, Rob and Jerry are always available to answer any questions or concerns you may have via phone, email or text message. Their contact information is:
Steven Bellafiore

(516) 314-1691 Cell/Text



Robert Larson
(201) 376-0300 Cell/Text
Gerald Santoro
(732) 241-4015 Cell/Text
Thank you and Good Luck!!
Sincerely,
Marybeth Tortoriello
Keller Williams Realty
Team Leader